As the founders of One Life, we wanted to tell you how inspired we have been by you. Throughout this pandemic, we all have faced uncertainty like never before and the loudest voices in society speak fear, confusion, and division. For most people, that has created an anxious paralysis – but not for you! Our staff have picked up the torch with incredible tenacity, and our supporters have continued to act with faithful generosity. You inspire us, and we are so grateful to be in partnership with you as we continue running the race set before us.
With travel still restricted, One Life has had an opportunity to present the Gospel in Mexico in a new way through greater emphasis on our indigenous outreach and partnership with local pastors. Although we truly miss being down there, we always anticipated that ministry could happen in Mexico without us being as hands-on. It's been a privilege to see the way Mexico is serving Mexico like only God could have orchestrated. As you support the wheels turning up here in Canada, San Quintin is being changed!
We have seen the pastoral ministry transformed over this last year. With no teams going down, and limited ability to provide tangible support to our pastors, creative solutions were found. Several of our local pastors stepped up to serve in all our house builds! This was the perfect opportunity for us to support them relationally, emotionally and spiritually. Pastors have been able to see their ministries stay active despite so many challenges, and we have been able to continue supporting them in new ways. With the support of One Life, the pastors of the San Quintin Valley have been able to minister to their community in a way they couldn't have before, and we have seen that this has created a deeper trust with the pastors towards us, and us toward them.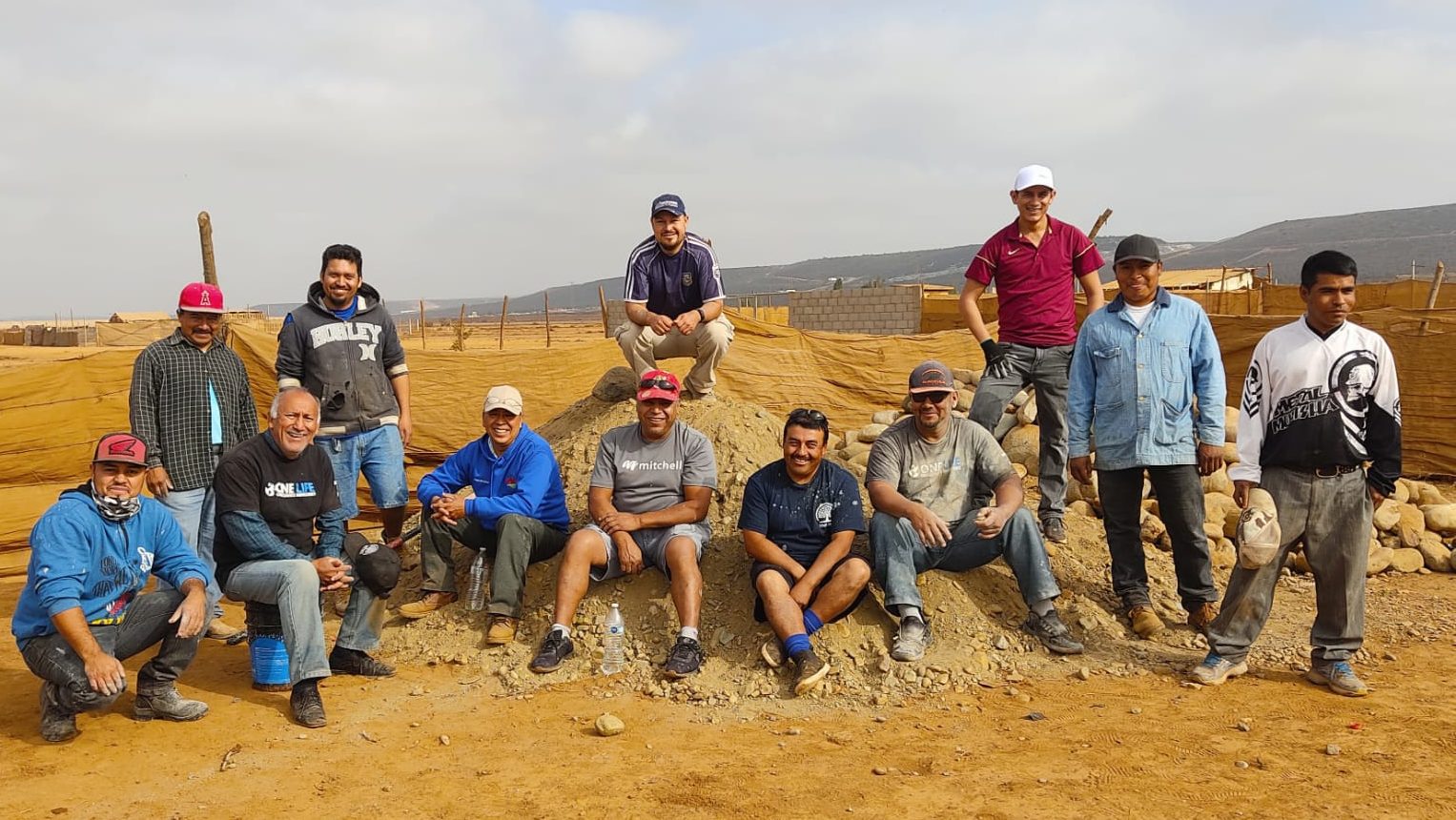 It is beautiful to see how God turns everything into good! We know that this ministry is God's ministry, and we trust Him with open hands as we tackle each challenge as it comes. Your support makes it possible for the work in Mexico to continue!
We have seen God bless your giving to reach farther and deeper than we expected. We are moved by what God is doing in Mexico, and that's why we commit 100% of the funds received to the work of the ministry. We want to finish out the year strong so we may continue this great work, but with only a couple of weeks left in 2021, we are short on our budget for the year.
Right now, we are hoping to raise $25,000 for our Evangelism and Equipping programs, and $100,000 on our General Operating "I Love San Quintin" Fund.
Our Evangelism and Equipping programs provide things like our Youth Retreat, our Pastor's Retreat, multi-church gatherings, and sharing resources such as Bibles. All these programs come alongside local pastors and their congregations to help bring the truth and love of Jesus across the San Quintin Valley. Most of our pastors are working full-time jobs and engaging in pastoral ministry in their part-time hours. Supporting these programs empowers these pastors to do what they do, and we need your help to sustain their efforts. Our "I Love San Quintin" Fund makes all of what we do run effectively. Not meeting our budget would mean having to pull away from how we offer our pastors and their communities a hand up to achieve great impact for the people of the Valley.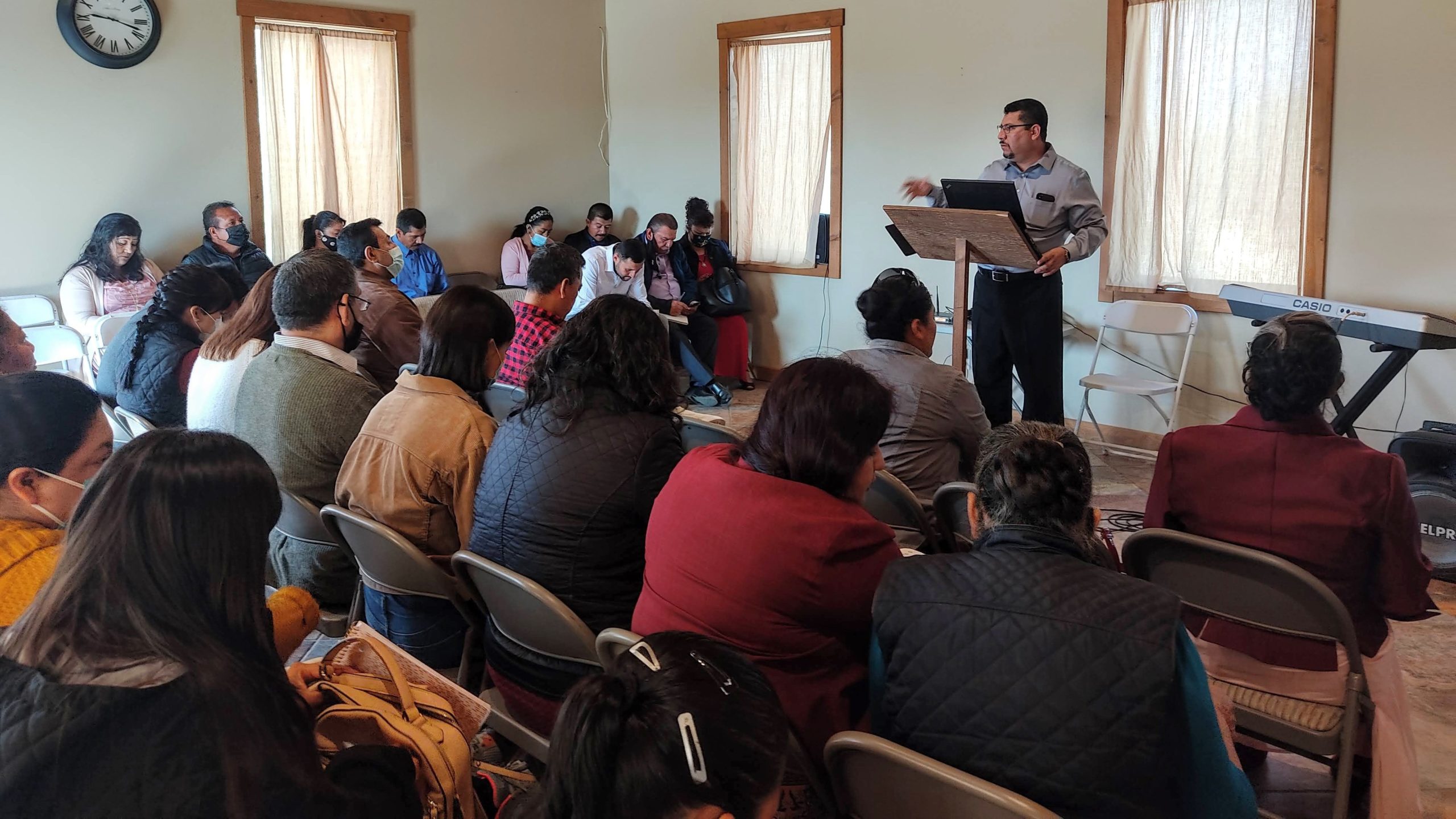 Would you consider giving to our ministry as we prepare to continue serving the people of San Quintin? Whether you make a gift to specific or general funds, it all supports the work that's being done for the people of Mexico to know Jesus and live according to His good plan for their lives. You can give now at https://onelifeonechance.ca/give/
We are so grateful that God continues to gather people to the ministry who have a love and desire for what's happening down in San Quintin. Knowing that God is always faithful, we lean on that. We pray for His provision and guidance, and keep a grateful heart to you as you come alongside the work that God is doing down there.
Thank you for being a part of our community of people that love God and love the people of San Quintin!
Gratefully,
Rob & Brenda Wall
P.S.
We hope you were able to join us for our Annual Celebration Evening on Friday, November 5th to hear from our team firsthand. If you missed it you can view the recording on our YouTube channel: www.youtube.com/user/onelifeonechance or see the year in pictures below.